Abacus Solutions International Group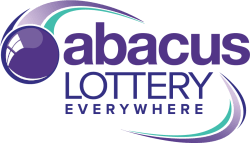 Old Bank House
59 High Street
Odiham, Hampshire, RG29 1LF
Year of inception: 2008
Fully managed service offering includes:
Lottery in-lane, self-checkout, and self-serve
Instant ticket sales and validation through our gateway
E-commerce and mobile solutions
Abacus games portfolio, including Bill Paid™, PlayPort Gaming Solutions and ScanACTIV™
Retailer loyalty solutions, follow-on promotions and second chance draws
Dedicated management portal: control and monitoring of all services
Abacus is the gateway at the heart of connecting consumers, retailers and lotteries in the global market. As a NASPL API gateway provider, we support in-lane sales, lottery self-checkout and lottery expansion to retailers who won't accept traditional terminals.

Abacus believes the future of lottery lies in integrating into the existing retailer and consumer infrastructures by providing a highly secure transaction gateway that enables all parties to work together and create mutual growth. The Abacus Fusion Platform sits at the heart of connecting consumers, retailers and lotteries, with the Abacus team managing integration from start to finish. Abacus believes in building long term relationships by working together to develop new and innovative solutions. By using cutting edge technology, created by forward thinking industry experts, the Abacus gateway enables lotteries and retailers to respond to the ever-changing consumer market with speed, agility, reliability and integrity. Abacus has built close working relationships with leading retail vendors that support big box grocery and drug retail chains with a global partnership with Toshiba Global Commerce Solutions.