adesso SE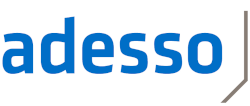 Adessoplatz 1
Dortmund, 44269
Phone: +4923170007000
www.adesso.de
Year of inception: 1997
Primary products and services:
adesso is the leading IT provider in Europe and focuses on the core business processes of companies and public business such as lotteries by providing both consultancy and customized software development.
For more than 20 years, adesso has been a strong partner of lottery operators and organizers worldwide. Many statelicensed lotteries rely on our proven and innovative software. Our convincing consulting services complete adesso's competence. We help lotteries to consistently align their strategy, organization, processes, and infrastructure with customer needs and the challenges of digitalization in the gaming market. Our interdisciplinary consultants control organizational development along the entire value chain – always with a special focus on the consumer's experience.
adesso has profound knowledge in in the areas of mobile applications and digital experience as well as extensive industry expertise in the retail sector. This makes our solutions a seamless gaming experience – from mobile, to web, to retail. Or the other way round, if you wish.
· LotteryForce
The brand new iLottery platform, LotteryForce offers a wide range of proven security features. And even better: it combines all the knowledge of consumercentric appearance from all industries, such as retail or mobile commerce. As a cloud-based, modular solution, LotteryForce is scalable and runs on a hyper-converged infrastructure. Thanks to its high-performance interfaces, LotteryForce integrates smoothly into existing systems, be it any given game vertical or a retail terminal backbone.
· adessoDraws
Gaming providers have enormously high requirements for electronic draw systems for winning numbers. adesso has developed a system that provides the right solution for every challenge: Thanks to blockchain technology and the usage of an open-source algorithm as a random number generator, the drawing of winning numbers is completely transparent, allowing full traceability for all, as well as reproducibility. adessoDraws can increase the level of trust placed in the secure drawing of winning numbers by lottery players, for any gaming company.
· Lottery Consulting
adesso supports lottery companies and lottery operators/ organizers on a national and international basis when it comes to a consistent alignment of strategy, organization, processes and infrastructure with customers' needs and challenges of digitization in the gambling market.