Jumbo Interactive Ltd.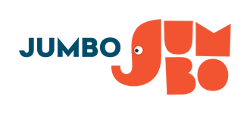 Level 1, 601 Coronation Drive
Toowong, Queensland 4066
Mike VeverkaChief Executive Officer and Director/Founder

Year of inception: 1999
Primary products and services:
e-Retailer: A turnkey sales channel at no additional cost; use our team to sell your games online. We only sell in jurisdictions where authorized by the lottery. Jumbo follows the traditional retailer model common to most lotteries and applies this model to internet and mobile.
Powered by Jumbo: A powerful suite of modules makes managing a lottery easier and effective. Jumbo provides the Software as a Service (SaaS), maintaining the technical infrastructure; chose how much you want to do with our support:
- Jumbo Engage: Send targeted messages to engage your customers.
- Jumbo Customer: Use your customers data to better understand and support them.
- Jumbo Transact: Plug-in online sales channels optimized for conversion and experience.
- Jumbo Lottery: Comprehensive draw and game management.
Jumbo has been selling lottery tickets via its flagship website, www.ozlotteries.com, for over 18 years and via its 5-Star native app for the past eight years.
Jumbo has all the credentials and capabilities to enable digital sales channels to market and promote a lottery's game portfolio that is budget neutral to the lottery. Through its e-retailer model, Jumbo also enables traditional brick and mortar retailers to create omni-channel distribution of lottery games that broaden the lottery's awareness, reach and convenience for players – a powerful and successful arrangement for all stakeholders.
Jumbo Interactive, an AUS$1+ billion market cap company trading on the Australian Stock Exchange, is an innovative technology company servicing the lottery industry.