SCA Promotions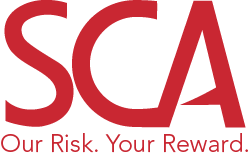 3030 LBJ Frwy, 3rd Floor
Dallas, TX 75234
Year of inception: 1986
Primary products and services:
SCA Our Risk. Your Reward.
SCA, the industry leader in promotional risk management since 1986, provides specialized solutions for the lottery industry. SCA has worked with lotteries for 20+ years and provides a portfolio of innovative budget management and risk mitigation services to meet unique challenges facing the industry.
Prize Coverage
Second Chance Promotions
Jackpot Protection
Retailer Incentives
Customer Acquisition Promotions
Sponsorship Activation Campaigns
Combination Concentration Coverage for Daily Pick 3 & 4 Games
Lottery customers: Texas Lottery Commission, Scientific Games, Alchemy3, New Mexico Lottery, Lotto.com, Wyoming Lottery, New York Lottery, Minnesota Lottery…