Scientific Games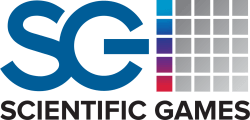 1500 Bluegrass Lakes Parkway
Alpharetta, GA 30004
Phone: 770-664-3700
Fax: 770-343-8798
www.scientificgames.com
Pat McHughChief Executive Officer

John SchulzPresident, Americas & Global Instant Products

Michael ConfortiPresident International & Strategic Accounts

Steve BeasonPresident Digital & Sports Betting

Jim BunitskyChief Financial Officer

Jennifer WelshonsChief Marketing Officer

Stephen RichardsonChief Administrative & Compliance Officer

Walt EiseleChief Technology Officer

Dena RosenzweigChief Legal Officer

Mona GarlandChief Human Resource Officer

Jeff MartineckSenior VP Products & Innovation

Beth BresnahanVice President of Communications


[email protected]
Year of inception: 1973

Relentless innovation. Legendary performance. And unwavering security. All built on a foundation of trusted partnerships.
Headquartered in Atlanta, USA, Scientific Games is a global leader in retail and digital products, technology and services that drive profits for government-sponsored lottery and sports betting programs. With 130 lottery customers in 50 countries, we responsibly propel the industry ever forward and elevate play every day.
From enterprise gaming platforms to exciting entertainment experiences and trailblazing retail and digital solutions, we care about the details that drive profits for lottery beneficiary programs.
Our worldwide team of 3,000 employees on five continents know what people like to play today. And with the power of our data analytics, we can predict what they'll want to play tomorrow.
We're always thinking about the player experience. Because it's not just a game. It's an instant of optimistic fun.
Scientific Games is the world's largest creator, producer and manager of lottery instant games and a leading provider of lottery technology. But the best part? We're just getting started. We are the partner of choice for the growing iLottery and lottery sports betting markets. Because when it comes to digital, trust is everything.
The lottery experience is always one of excitement. But we're endlessly innovating, always evolving and firmly committed to responsible gaming. So that the future of lottery funding shines bright.
It's a future of stability and inspiration. The strength of security paired with the thrill of the new. It's the future of Scientific Games. Since 1973, we're the driver of today's favorite lottery games and most advanced technologies, and sustainability for tomorrow.
Our proven portfolio of lottery products, technology and services includes:
Retail Instant, Draw and FastPlay Games
Digital and iLottery Games
2nd Chance Games and Promotions
Winners Events
Licensed Brands
Player Loyalty Programs
Mobile Apps
CRM
Enterprise Gaming Platforms
Sports Betting
Retail Solutions
Payment Solutions
Consumer Analytics and Insights
Business and Retailer Intelligence
Managed Services
Visit www.scientificgames.com