Spectra Systems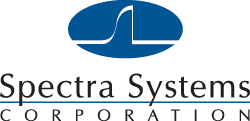 40 Westminster St., 2nd Floor
Providence, RI 02903
Phone: 401-274-4700
Fax: 401-274-3127
www.spsy.com
Nabil LawandyChief Executive Officer

Sam HoferDirector, ICS Operations


[email protected]
Year of inception: 1996

Primary products and services:
ICS (internal control systems) for monitoring and auditing all forms of lottery – traditional draw games, instants, iLottery interactive, mobile and pari-mutuel gaming.
Sports betting internal controls and reconciliation for regulators.
Electronic RNG draw monitoring and auditing.
Dashboard portal for at-a-glance game and draw status across all games.
Central gaming system independent, our ICS interface supports all major gaming vendors.
ICS operations are ISO/IEC 27001:2013 certified.
Spectra Systems is an established world leader in providing technology for securing transactions, from gaming to banknotes and brand protection. Spectra's Premier internal control system is the industry's most advanced ICS offering for realtime protection and is the leading supplier of realtime auditing, fraud control and risk management systems to government-sanctioned gaming operators.
Lottery customers: Spectra Systems serves over 20 lottery jurisdictions across the U.S. and worldwide; currently deployed in North America, the Caribbean, Europe and Asia. Spectra's ICS group has over 20 years of experience with providing secure Internal Control Systems. Premier Integrity systems monitor and audit more than $25 billion in annual sales for lotteries and pari-mutuel organizations.